Career support helping Defence partners move forward
11 May 2022
The RSL Employment Program has helped more than 190 Defence partners secure meaningful employment.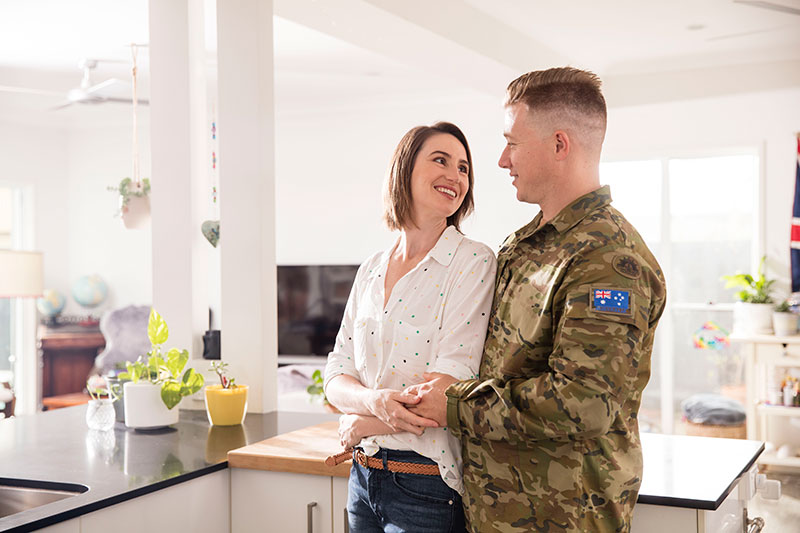 Establishing your career as a partner of someone in Defence can often feel like you're in stop-start mode. Yet, the unique and challenging aspects of the lifestyle – including relocating regularly – can mean you have fostered traits that make an ideal candidate for any employer.
The resilience, strength, and adaptability that partners of Defence members have, combined with their own professional skills, are some of the reasons the RSL Employment Program has been able to help more than 190 Defence partners secure meaningful employment.
The free tailored program helps you on your career journey – whether you're looking to take your career in a new direction, or you need advice on how to apply for a new job.
The RSL Employment program can help with career counselling, updating resumes and cover letters, interview coaching, writing selection criteria and making connections to employers across Australia.
SUPPORT TO RE-ESTABLISH YOUR PROFESSIONAL SELF
For Bethany O'Connor, whose husband recently transitioned out of Defence, it has helped her re-establish her career after maternity leave and relocating to South Australia.
"Being married to Mark I've always had to pick up and relocate – to try to transfer and adjust my life to him and wherever we've moved. It's not always been easy, but I've been lucky to generally be able to transfer with my work," she explains.
"This time was different because when he transitioned out of Defence I was on maternity leave and didn't have a position to go back to because we had relocated to South Australia."
When Bethany was ready to go back to work, it was suggested she investigate the RSL Employment Program.
"I didn't know I could access the program. It was eye-opening to realise how much support there was available through the program as a partner of someone in Defence," she says.
"It was nice to know there was help and support for both Mark and I."
Bethany was able to resume work with her previous employer, NAB, and reach her goal of transferring into an administration role.
"Being a partner of someone in Defence, your career can easily be disturbed. You might just get comfortable and start learning, and then you need to move and start again.
"If you have a career where you want to progress or a great job that you enjoyed, it is hard to keep that momentum because oftentimes you're just starting to establish yourself before you have to start again."
SUPPORT AND CONFIDENCE TO TAKE A LEAP
Scrolling through Facebook led Kellie Herbert to discover the services available to her as a partner of a Defence member through the program.
"I found everyone I spoke to so helpful and welcoming. They were very empathetic, and I felt like it was no trouble for them to take me through everything. We went through my resume, my LinkedIn, my cover letter, and they helped me zero in on a lot. Things like looking for what I wanted in a job."
Kellie was successful in gaining a role with the NSW Police as a General Administrative Support Officer (ASO).
"They helped me prepare for my interview with practice runs and the whole experience made me feel like it wasn't just me out there in the world trying to find a new job on my own. I really felt like I had a team."
ASKING FOR HELP IS THE FIRST STEP
"Pick up the phone, you have nothing to lose. I found the whole experience invaluable. Looking for work can be a lonely process and partnering with a program like RSL's Employment Program can give you people to bounce ideas off, get suggestions from and guide you. You just feel like you're walking in there with a team of people behind you," Kellie says.
"I don't think I would have gotten the role that I have now without their help."
To learn more about how the RSL Employment Program can support Defence partners in their search for meaningful employment, please visit rslqld.org/find-help/partner-employment.
Want to stay informed? Subscribe today and get the latest news, services, events and more direct to your email inbox.