The RSL Employment Program celebrates 1,000 jobs secured
05 June 2023
Brooke Turvey is the 1,000th candidate to secure a job through the RSL Employment program.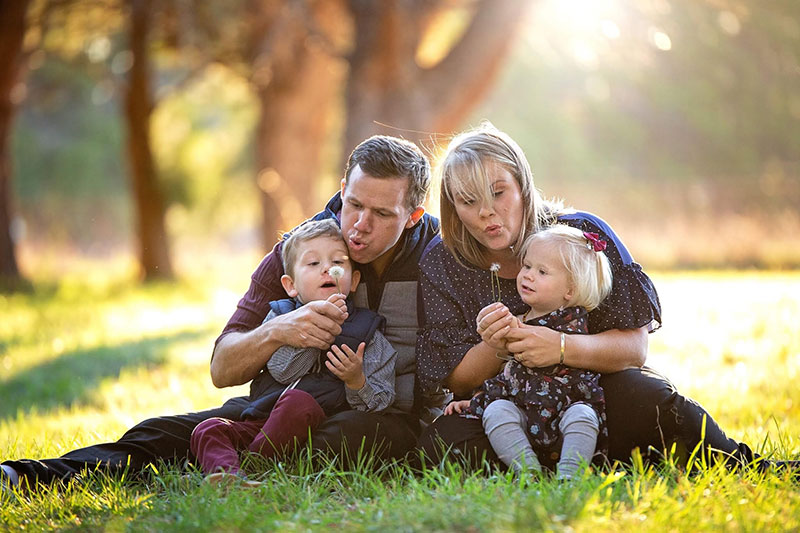 Brooke Turvey with her family
The RSL Employment program has surpassed the milestone of placing more than 1,000 members of the veteran community into jobs with employers around Australia.
Thanks to the support of the RSL Employment program, Brooke Turvey, the partner of a current serving Army member, was the 1000th candidate to be placed in a role.
The program – which connects veterans and the partners of current and former Defence members with rewarding employment opportunities – helps to provide purpose and direction as veterans and their family transition into civilian life or settle after relocating.
A Defence partner for more than 15 years, Brooke learned of the RSL Employment program after attending a family day on base and sought assistance from the program to establish what direction she wanted to take her career.
"I have been involved in volunteer work supporting defence families whilst on an overseas posting and wanted to continue working within and supporting the Defence community," Brooke says.
"I have two young children, with the youngest starting Prep this year. It was time for me to get back into the workforce, but it was a matter of finding the support service that worked for me."
Partnering with organisations nationally, the program is available online and over the phone and is free to all veterans and their families. Of the 1,000 jobs secured across the program, 72 per cent of the new employees that have been placed in roles are veterans, with the remaining 28 per cent being partners of current and ex-servicing Defence members.
RSL Queensland aims to ensure the program is about establishing a meaningful career, not just finding a job.
Working closely with vocational providers, Brooke was able to utilise key services from the employment program to assist with resume writing, cover letter development and interview coaching.
"After being out of the workforce for the past eight years, you don't understand how much the industry and interview practices have changed. The whole process of re-entering the workforce and studying after so long is incredibly difficult."
"Working with the team though was like lots of little light bulb moments. At times I was overwhelmed, but I always felt I could reach out to the team for support and looked forward to calls, particularly while my husband was deployed."
"I now have the chance to make my learning and professional development my own while still having the guidance and structure that is so familiar as a partner of a serving Defence member."
In 2023, the RSL Employment Program celebrates five years of ongoing support for the veteran community. The program recently launched a jobs board that provides a list of current job opportunities available from RSL Employment partner organisations looking to hire through the program.
Offering a range of roles across partner organisations, the program aims to provide opportunities for those with diverse skillsets to find new roles. Brooke has enrolled in a Cert III in Community Services and has secured a part time role as a Defence School Mentor at a State Primary School.
"While it is only early days in my new role and studies, we already have calls scheduled across the next six months, and I will also continue to take part in other training initiatives. The guidance is exactly what I need and has given me self-confidence in my new role."
"I am very grateful for RSL Queensland and the team that helped me, not just for their ongoing support, but for their understanding of the ADF lifestyle, our values and morals. We were all greatly aligned in this regard, and it helped foster a mutual respect."
Learn More
If you're an Australian Defence Force veteran, or the partner of a current or former Defence member, we can help you take the next step towards finding meaningful employment. Explore our free programs for ex-service people, partners, and potential employers and find out at rslqld.org/employment.
Want to stay informed? Subscribe today and get the latest news, services, events and more direct to your email inbox.