RSL Queensland selected as finalist for Prime Minister's National Veterans' Employment Awards
31 August 2022
RSL Queensland has been recognised for excellence in supporting the employment of veterans and their partners, yesterday being named a finalist for the 2022 Prime Minister's National Veterans' Employment Awards.
The selection recognises the success of the RSL Queensland Employment program, which partners with more than 200 Australian employers to help veterans and their partners translate their skills to civilian businesses.
The program, funded by RSL Queensland and available to participants across Australia, commenced in 2017 and has since helped more than 800 veterans and Defence partners secure long-term meaningful employment.
Veteran Jacinta Veitch said the RSL Employment Program helped her secure her role as a Project Manager on the Wedgetail aircraft for Boeing Defence Australia when she left the Australian Defence Force after 18 years of service.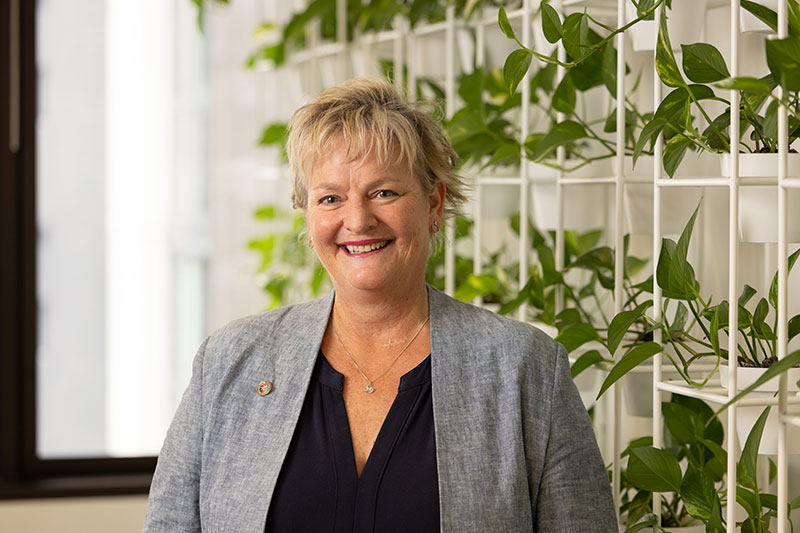 Veteran Jacinta Veitch
"As veterans, we have some amazing skills that translate well into the civilian world – like quickly adapting to new environments, accepting guidance and direction, and having independence to work on our own," Ms Veitch said.
"I had worked up to the rank of Major before I left Defence. When you leave, like many other ex-Defence members, I found it hard to know what industry and what job I would like to do. I wanted something that would maximise my strengths and abilities.
"I was lucky that in the years leading up to leaving I had been involved in project roles, including many coordinating Defence exercises, so I had transferable skills that I knew could translate. Still, putting those skills into civilian terminology that employers would understand what I could bring to an organisation was something I needed help with.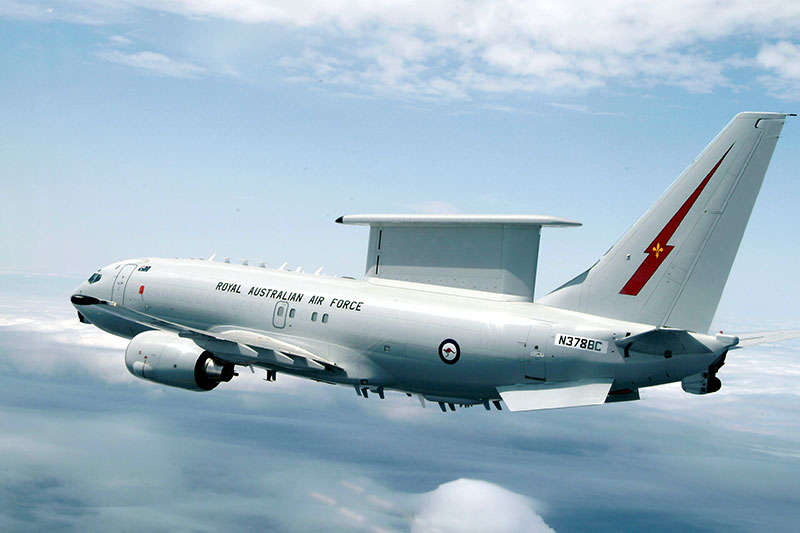 The E-7A Wedgetail
"The Employment program was able to help me review my CV and really support my search for work outside of Defence," she said.
Boeing is among the more than 200 Australian employers participating in the RSL Employment program, with the Queensland Government, Energy Queensland, Suncorp and Australia Post also accessing RSL Queensland's diverse veteran and Defence partner talent pool.
Boeing Talent Acquisition Specialist Alex O'Connor said her personal experience as a partner of a current-serving Defence member made her acutely aware of challenges veterans face, as well as the unique value they bring to an organisation.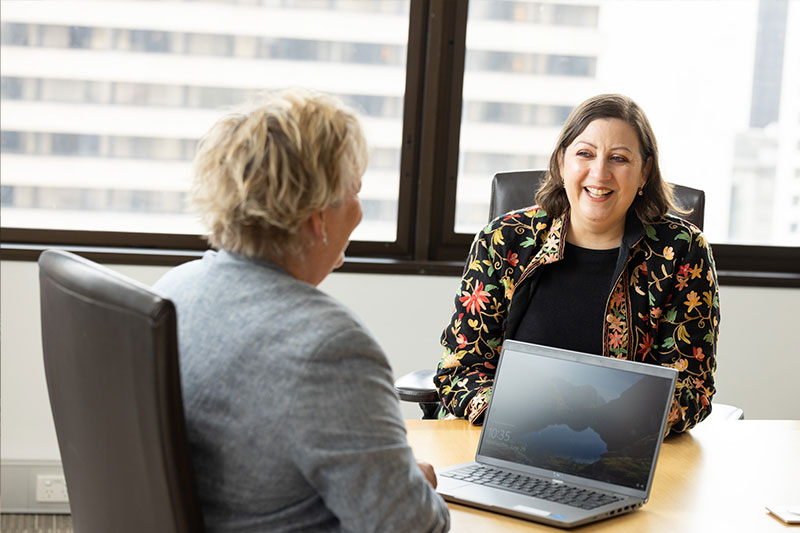 Jacinta Veitch and Boeing Talent Acquisition Specialist Alex O'Connor
"Veterans or ex-ADF members are facing something unknown to them when they leave. A lot of organisations don't understand how to read a CV of someone who has served in the military," Ms O'Connor said.
"They bring such value to an organisation – an openness to change and an adaptability, as well as a resilience. They can look for solutions to work as a team and come up with a positive outcome.
"We have many veteran employees around the world, and we have a Boeing Veterans Working Group. We find it gives them a familiar sense of community and lets them see they aren't alone.
"Anecdotally, I've been told from veterans who have joined Boeing that they felt like they've joined another family because we do have such a tight knit veteran community," she said.
RSL Queensland Deputy Chief Executive Officer Troy Watson said the Employment Program played a crucial role in helping veterans and their partners transition to civilian life.
"We know how difficult the transition out of defence can be for some. One day, you're in uniform, and the next you're looking for a new job, whether you made the choice to separate from Defence or if you were medically discharged," Mr Watson said.
"Many of our Australian Defence Force personnel join the service when they're young, so it is all they've ever known. Others who participate in our program may have left service years ago, but they want to find fulfilling employment that best uses the skills they gained in the ADF.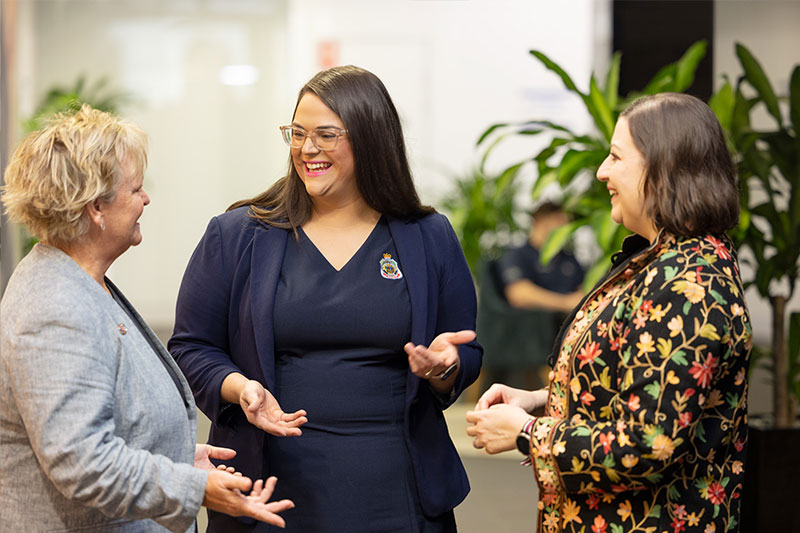 (L-R) Veteran Jacinta Veitch, RSL Queensland Employment Program Teegan Crump, Boeing Talent Acquisition Specialist Alex O'Connor
"Our RSL Employment program is available to veterans and their partners, no matter where they live in Australia and when they left Defence. Our highly trained team will help them showcase their skills, build connections with employers, and land the best possible job for them," he said.
The RSL Employment program is available free of charge and can be provided online or over the phone. Employers, veterans and Defence partners can complete an expression of interest at rslemployment.com.au
MEDIA CONTACT
Kate McKay | RSL Queensland Senior Manager Corporate Communication and Media
Kate.McKay@rslqld.org | 0436 012 535