There is more than one way to start a new career
16 September 2022
There's no 'one size fits all' approach when it comes to finding a new job or career direction.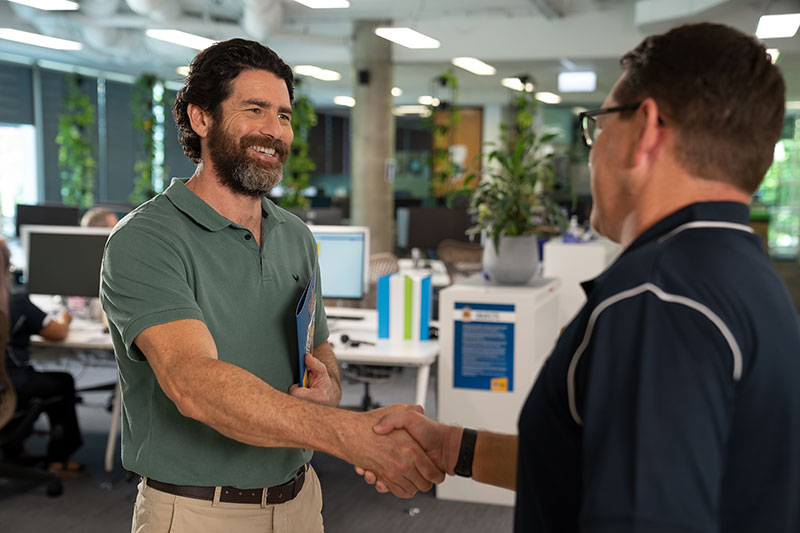 How you get into your chosen career is as unique as you, and graduate programs are just one way to open the door to new career prospects. Think of it as an apprenticeship for professional industries.
WHAT DOES A GRADUATE PROGRAM TYPICALLY LOOK LIKE?
Graduate programs let you get your foot in the door in a specific organisation or industry. Each program is structured differently, but the majority are focused on giving you specific training and professional development opportunities.
You might even work across different roles or groups in an organisation to increase your learning opportunities. Other benefits can include an extensive induction, formal mentoring, and career development planning.
Programs can vary from one to three years, and employers will often look to graduates as talent for roles in their organisation once your graduate program is finished. Depending on the program, vacancies can be advertised up to a year beforehand.
HOW CAN RSL QUEENSLAND HELP?
The RSL Queensland Employment Program team can help you prepare your resume and selection criteria, as well as looking at what opportunities might be the best fit for you.
Yvette Machulka from the RSL Employment program says one of the first steps they coach people on is to do their research.
"Not only by reading the graduate program guide but looking at the company, their goals, and values. Make sure you're picking a program that aligns to your own personal values.
Yvette also myth busts that graduate programs are only for young 'twenty-somethings'.
"Really, organisations are looking for graduates. You can be any age," she says. "There are a lot of people who go back and study to support a change of career or to develop additional skills."
"What really matters is that you can speak to what you will bring to the program, what you've learned, your transferable skills and show a real interest in the opportunity.
"Graduate programs are a great foot in the door to an industry which can lead to a full-time or permanent opportunity in the future."
GET READY 'GRADUATE' CHECKLIST
Whether you are applying for a graduate position, a role you've seen advertised online or a university course, the RSL Employment Program team knows preparation is key.
Keep this checklist handy to make sure you're on the front foot for your graduate program research and applications:
Research specific companies to ensure the organisations match your values and aspirations, and understand what roles they have available
Know the opening and closing dates of the graduate programs you want to apply for

Have your resume and selection criteria up to date and written in response to specific criteria

Book a chat with the team at RSL Employment Program to ensure you've got all the information you need to stand out in your application
WHERE TO FIND OPPORTUNITIES
Graduate programs are generally advertised only a few times a year. Student support teams at universities and tertiary organisations are a great place to start.
It's also a good idea to keep an eye on LinkedIn, Seek or directly on the websites of organisations where you would like to work. Likewise, you can often find opportunities listed on websites including:
READY TO OPEN THE DOOR TO OPPORTUNITY?
If you're an Australian Defence Force veteran or the partner of a current or former Defence member, our highly trained team will work with you to determine how they can best support your search for employment. Explore our free programs for ex-service people, partners and potential employers at rslqld.org/find-help/employment.
Want to stay informed? Subscribe today and get the latest news, services, events and more direct to your email inbox.